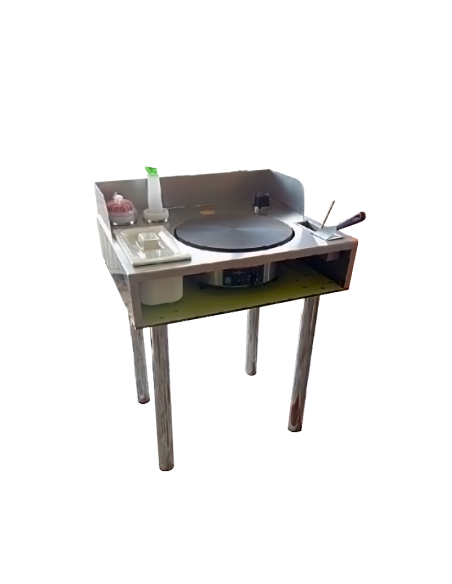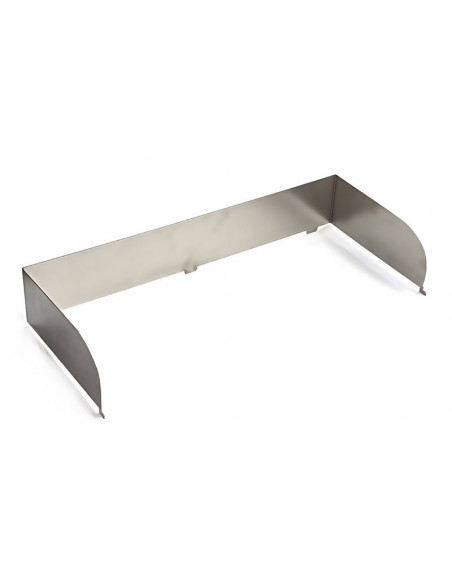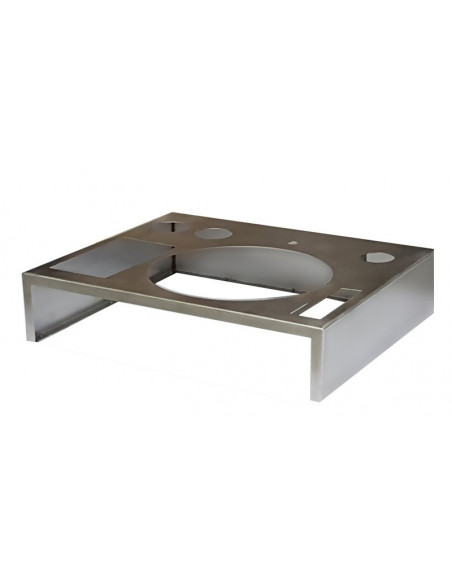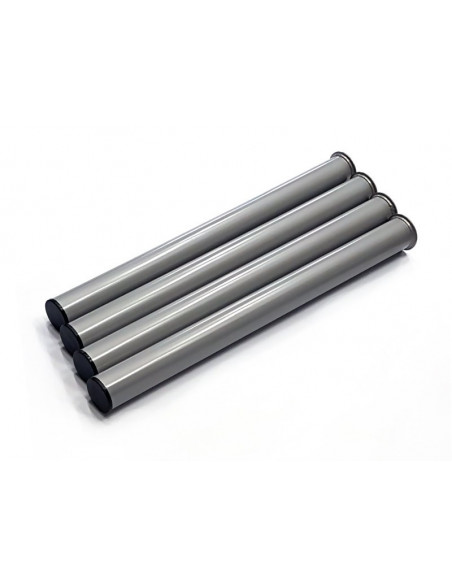 The "Crêpes Fast Kit" is made for all types of events and other events. Thanks to its small footprint and its complete equipment, take the "Fast Crêpes Kit" wherever you want and set up in a few minutes a real fully functional creperie.
Do you want to save more time? Use our crepes batter mixes! A perfect combination for quickly serving professional crepes to all participants, members and other festival-goers
ELEMENTS
STAINLESS STEEL CHASSIS DIMENSIONS L 750 X l 630 X H 290
The locations of all the equipment are already cut from the stainless steel. The frame can be placed directly on your worktop
The Fast Crêpes Kit has a set of 4 removable feet. Easy to screw and unscrew, these feet allow you to adapt to all situations and types of events.
STAINLESS STEEL BREATH BAR DIMENSIONS L 750 X H 100
Notches provided on the frame allow the sneeze guard to be perfectly clipped. Allows you to respect hygiene standards and reduce the temptation to touch the products on display.
EQUIPMENT
1 Electric crepe maker Ø 40 cm *
1 Stainless steel pancake spatula length 40 cm
1 Grease nipple + stainless steel support
1 Stainless steel water container for pancake rake
2 Round Beech pancake rake, length 18 cm
1 Insulated plastic container GN 1/3 size + cover **
2 pouring bottles of 1 L plus lid
2 stainless steel bottle holders
* Can be replaced by a gas crepe maker Ø 40cm
** Can be replaced by a chocolate heater + gastro stainless steel GN 1/6
Contact us to know all the terms and options available
FURTHER INFORMATION
Reference: AR00068
Manufacturer: Crêpes de France
Weight: 28 kg